Travel Profile: Manie Steyn
Author Bio
I am from South Africa. I have been travelling since the age of 21 and in the last five years have been to 30 countries. I enjoy the freedom that travelling brings as well as the interesting people that you meet. I am currently working on a travel blog, insearchofhemingway.com, which I am hoping to launch at the end of the year.
Nick: Why did you start travelling?
Manie: I had finished my degree and was talking to my cousin shortly there after about travelling as he had done quite a bit of it. He suggested that because of my love of the ocean I start doing small boat deliveries across the Atlantic.
At the time there was a company that specialised in catamaran deliveries from Cape Town to the Caribbean. So I dropped them my CV and well that was that I was on my way within the month.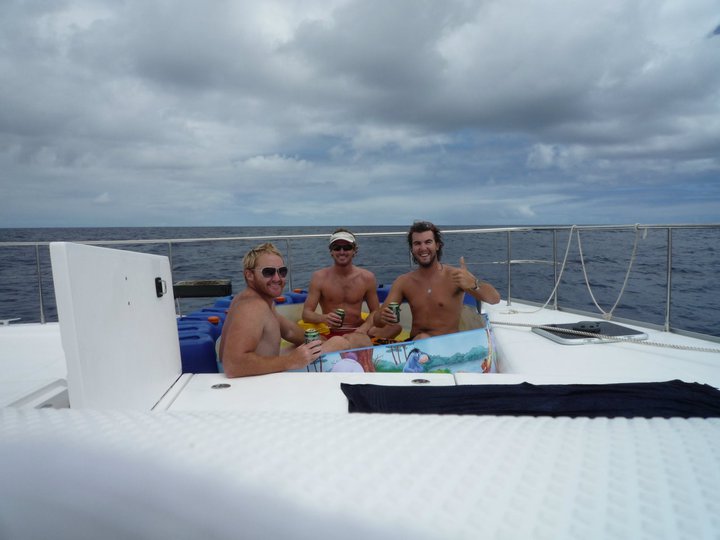 Nick: What inspired you to travel?
Manie: I had always read a lot when I was younger, Garry Paulsen, Wilbur Smith, Ernest Hemingway and in all these books there was always adventure and travel and I suppose maybe that's where it came from.
That and I think living on the southern most tip of Africa we are sort of ingrained with this inquisitiveness that makes us want to see what is over that next horizon.
Nick: Did you experience fear before embarking on your first (solo) journey?
Manie: Sure, I think everybody does. At the time however you are so focused on what you are doing that it sort of slips to the back of your mind and you stop thinking about it.
For me it was leaving the dock and watching Table Mountain disappear below the horizon as we sailed further and further away. I had never been to sea for such a extended period of time so naturally you feel fear but you deal with it.
Nick: How did you deal with that fear and what would you say to someone experiencing such fear?
Manie: Well everybody is different, for me you just have to keep going. Focus on the things that you have power over and try and forget about the things that are out of your control. Trust in yourself and in your abilities, it will all turn out alright in the end and if it does not then its not the end.
Nick: What have you learned through travelling, both about yourself and other people?
Manie: I have learnt that if you want to do something you really can do it. We are all allot stronger than we think we are.
Of other people, I would say that all of the people with the exception of maybe one or two are really genuine, helpful friendly people and will go out of their way to help you.
People all have their own dreams and aspirations in life and maybe when they meet you on your travels they see part of themselves in you. I think that is what attracts travellers and strangers together.
Nick: Do you have any travel stories to share?
Manie: It's funny you know when you travel you become your own story and you gain all these experiences and see all of these amazing things and you very rarely share them with anybody, particularly if you are travelling on your own.
I have often had friends ask me to tell stories and you know I can think of one and try and tell it but its never the same. Because I have been there and experienced those things and they have not. Its just different.
Travelling changes you and its hard to try and explain that to people who haven't had those experiences.
Nick: What is your favourite travel destination and why?
Manie: I would say that each place I have been is my favourite because each is different. I have been to 30 countries in the past 5 years and each has had its own magic and its own beauty.
If I had to pick three I would say in no particular order: Surfing Pavones in Costa Rica because of the immense natural beauty, Palma de Mallorca in Spain because of the rich culture of the people and the beautiful beaches and Panama City which for a long time was considered the most dangerous place in the world.
When I visited there in 2011 they were building the new canal and everyone had warned me not to go to Panama City because it was so dangerous. I went anyway travelling across country on a bus for about four hours until we finally arrived. I could not speak a word of Spanish but somehow managed to get by. I had a beautiful day walking the streets of the old town and that evening took the bus back to Colon where we were staying.
Nick: What is Your Favourite Travel Quote?
Manie: Twenty years from now you will be more disappointed by the things you didn't do than by the things you did-  Mark Twain.
Nick: Do you have an upcoming journey planned?
Manie: I am going to New Orleans for the Jazz festival in a few weeks and after that I will be Looking to Cross the Atlantic for fourth time, this time from America back to Europe.
YOUR THOUGHTS?
Are you embarking on an adventure for the first time? Or do you have another adventure planned? We would love to hear from you.
(Visited 271 times, 1 visits today)