Resources I Personally Recommend
This page consists of resources that I have used to setup my blog and recommend to anyone also wanting to do the same.
Some are affiliate products from which I receive a small commission (the price is not inflated as a result.) should you make a purchase through clicking on the below links.
I have used all the below products, have found them extremely useful and as such want the YOU to benefit from them. I also of course need to make a living and affiliate products helps for this purpose 🙂
If clicking or buying through this page bothers you, you are always welcome to just Google the products.
P.S. Don't forget to stop in regularly as I am continuously updating this page.
Renaissance Business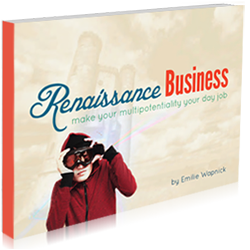 If you are a Multipotentialite like myself, then this guide is for you. It is a guide to turning ALL of your interests into one digital business.
Renaissance Business takes you step-by-step, through the entire process of creating and launching a digital business; from figuring out your passions and crafting an overarching theme, to thinking up a title, tagline and design, to growing and selling through your community.
Unlike most material on business, the RB approach takes a uniquely multipotentialite perspective. Instead of "overcoming" your desire to do many things, it uses your multipotentiality as a foundation for your business.
Headway

I understand the procrastination that happens when choosing a theme. There are thousands and thousands of themes to choose from. You only realise whether a specific theme is right for you and what their limitations are once you have paid for them. Headway provides a free demo so go give it a spin.
I created this entire site using Headway.  Headway is a drag and drop WordPress Theme. Creating layouts is easy. You can choose from the bank of layouts or literally create your own by simply drawing on the page. You then use design mode where you can customise the design, margins, padding, colours, anything really. It is ideal for 'do-it-your-selfers' (as you need no coding experience) and also gives you the flexiblity to make changes to your site as it evolves. You are not locked into a specific layout and the price of headway is pretty much what any premium theme would cost you.
MailChimp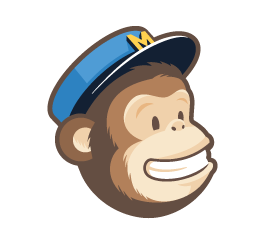 When launching a blog, you will read countless articles ascribing the importance to building up a subscribers list. I cannot stress the importance of this.
When searching for an email marketing services provider I had an incredibly tight budget, but was also looking for a service of the highest quality.
I found MailChimp. It is free for the first 2000 subscribers. You are provided with all the necessary tools to kickstart some amazing marketing camapaigns. So if you have a limited budget, then these guys are for you.
Websites
In starting off, I have tried to limit how much I read from other blogs that fall within my field, as I wanted to retain my own voice, perspectives and opinions as much as possible. However, I am gradually taking to reading a bit more. Ultimately in the long run, this can only benefit myself and of course you.
Paid to Exist: Founder Jonathan Mead, helps people blur the lines between work and play, by helping people get paid for doing what they love. This was one of the first blogs I started frequenting before launching getButterflied. He recently started a new project called Move Heroically.
Puttylike: If you are a Multipotentialite, like myself, then this site is for you. The founder Emily Wapnick promotes the idea that it is okay to have many interests and passions and that you don't need to stick to a niche that so many people advocate. You are gifted. Embrace it.
BigHealthyMe: This is a site that a friend from varsity started and I've been watching it grow over the past year. The founder Bryan Teare is a former Civil Engineer turned Blogger and Personal Trainer (amongst other things). BHM is a guide to a simple, healthy and extraordinary life.
Apps
Headspace: This is mediatation made simple.  As the folks over at Headspace refer to it, 'a gym membership for your mind'. Its a great way to get started with meditation. They have 10 sessions of 10 minutes a day which you can try out for free, before you need to subscribe.