In this weeks edition of Feature Fridays we share a story of a mother daughter combo who are traveling the world and documenting this through their Travel Blog Simply Nomadic Life (SNL).
We get a little bit of background behind SNL, together with the inspiration behind it. We also explore countries they have been to and their future plans.
And they also share some great travel tips and tips in living a location independent lifestyle.
There's much, much more, so be sure to give it a read.I have decided to leave it all in interview format. I hope you enjoy it.
Who Are The Ladies Behind SNL?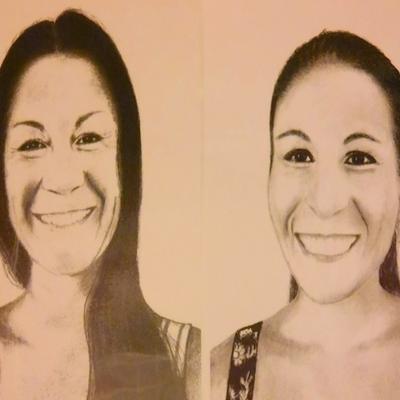 Veru and Petra, mother and daughter, who one day decided to live a life of travels.
What is SNL?
Simply Nomadic Life is a travel blog focusing on independent travels all around the world, bringing travel inspirations, travel stories, photography and videos from our journeys to our readers.
We have travelled in all continents except for Antarctica, in 35 countries so far.
What Inspired You To Start SNL?
Having travelled for a few years, we wanted to share what we've seen and experienced on the road. We hope that our blog will be a good source of information and travel tips, and will be inspiring for other people.
How Did The Mother & Daughter Combo Come About?
Well, we met some 27 years ago and became good friends soon . The travelling duo came about quite naturally. We both love travelling and changes.  At one point of our lives we left everything behind, set off and have been travelling since then.
How Long Have You Been Doing This For?
In 2010, we started our travels by backpacking in Mexico for one year. Then we travelled through Central America and a part of South America.
When we got back to Europe we knew that the travels would continue. A year later, we were on the road again. Since then we've been travelling and have no intention to settle down somewhere on the planet, for the time being.
What Do You love most about what you do?
We love getting to know new cultures, traditions, people living in different corners of the world, the nature and wildlife.
And the freedom.
What Were Some of The Challenges You Faced In Launching SNL?
Surprisingly, it wasn't hard. It just involved a lot of time, and learning how to make a website. It's good that today you can find almost everything on Google.
What Are Your Future Plans For SNL?
Do you know a book The Power of Now?
We concentrate mainly on what's happening now. That's also good for the future to bring us new encounters and opportunities.
We would like the website still to be inspiring, amusing, informative, helpful and get a wide audience.
We are open to new experience. You never know what's by the corner. Different projects may come.
What Advice Would You Give Readers Who Are Thinking: "Wow that's Inspiring, But How Can I Do Something Like This?How Can I Achieve a Location Independent Lifestyle?"
You must want to live this kind of lifestyle. You must want it as anything else in the world. That's essential. If you really want to travel the world and be location independent, you will figure out what you need to do so that your dreams become a reality.
Just some piece of advice: don't have savings? Rent your flat, or a house if you think that you might be back one day.
Think you might not be back one day? Sell it.
Don't have a house or a flat?  Sell everything that you don't need! The process is interesting and will bring you a big relief. Maybe you want to keep a bike to travel the world! What else?
What if you need more money on your travels? Check out online jobs. Teach English, German, French… in China, Taiwan, Japan or South Korea if you are native speaker.
Go to Australia or New Zealand on a working holiday visa. Get a job on a cruise, in a hotel, take your scissors if you are hairdresser. The list is endless….Be creative .
Thinking about where you would like to go? South  East Asia? A very good start. It's beautiful, cheap, safe, with warm people and weather. New Zealand? Another perfect choice, just very expensive. But never mind. Check seasons and the weather, get a tent, something to cook on and hitchhike all around.
Don't pay attention to the media and people who don't travel and say that the world is an unsafe place.
If you use common sense and stay alert the world will be as safe as our hometown.
We don't always travel together and we have never had serious troubles.
Whats Your Favourite Country?
It's hard to pick one country!
Nepal for its culture, lovely people and historical sites.
New Zealand.and Costa Rica for its welcoming people and incredible nature.
Malaysia for its fascinating multiculturality.
Ecuador for its authenticity, people and fabulous nature
Do You Have An Inspiring Story From The Road? Perhaps You've Met An Amazing Person Who Has Changed Your Life?
So far we have not met anybody who would change our lives deeply.
But we've had some extraordinary experiences.
A touching experience was staying in a Tibetan monastery in Nepal for 2 weeks.
And we've met interesting people on the road.
Guys who have been travelling the world on a bicycle for years. We have met several of them.
Yanny, a 84 years old backpacker who we met in Laos. He has been wandering slowly through Asia for years.
In Malaysia we met an elderly couple who sold their flat in Europe and travel the world. Their always found incredible deals, cheap flights and stays at hotel all inclusive for 10 euro per day per person (Tunisia).
Do You Have Any closing Notes/Advice For Our Readers?
Don't be afraid to dream and fulfill your dreams.We were born to this world to be happy.We would like to tell you about books we love and find very inspiring:
Life without limits: How to live a ridiculously good life by Nick Vujicic
The Power of Now by Eckhart Tolle
Living Magically by Gill Edwards
Thank you for the questions, Nick, we were happy to answer them.
Thanks for reading and happy travels, guys!
P.S. Be sure to check out their Blog, Simply Nomadic life
YOUR THOUGHTS?
As always we would love to hear from you.Have you travelled? Or are you planning on traveling for the first time?
(Visited 308 times, 1 visits today)